Literature review – Police and justice capacity building by international peacekeeping missions
One of the studies that contributed to IOB's 'post-mission evaluation' of the Dutch Kunduz mission was a literature review on the conditions for effectively strengthening police and justice systems in (post-)conflict societies through international missions. The literature review's key findings have been incorporated in the main report of the post-mission evaluation. The report of this study contains more detailed findings and an explanation of the methodology used.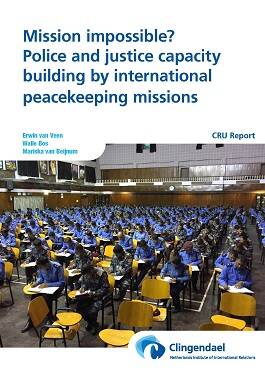 The report of this study was drafted by Erwin van Veen, Walle Bos en Mariska van Beijnum (Clingendael), commissioned by, and in close cooperation with, IOB. The views, findings and conclusions expressed in this report belong solely to the authors.