Evaluation of the consequences of ending development cooperation
In 2010 the then cabinet (the so-called first Rutte cabinet) decided to review Dutch development policy. It shifted the focus from aid to investment, giving greater emphasis to economic growth and promoting trade. The cabinet also reduced the number of partner countries from 33 to 15. Support to the traditional social sectors of education and healthcare no longer had priority and was phased out. Furthermore, the budget for development cooperation was structurally reduced by EUR 810 million per year.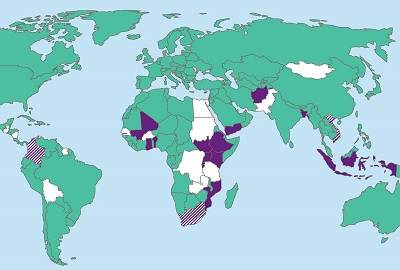 In 2012 the second Rutte cabinet decided to cut the annual development cooperation budget by a further EUR 1 billion, as a result of which the Netherlands fell below the UN international target of spending a minimum of 0.7% of GDP per year on development cooperation.
The Lower House passed a motion requesting the Minister to investigate the consequences of the cutbacks of the first Rutte cabinet, which resulted in the IOB evaluation The gaps left behind. IOB investigated the impacts of stopping Dutch aid by means of six country studies in Bolivia, Burkina Faso, Guatemala, Nicaragua, Tanzania and Zambia.
One of the conclusions of the evaluation was that the reduction in the number of partner countries was primarily a consequence of the cuts in development cooperation. In practice, efficiency and effectiveness were barely considered. The report also concluded that despite the agreements about better division of labour and more coordination, the Netherlands did not discuss the choice of partner countries with other donors beforehand, and the Ministry seldom succeeded in interesting other donors in the Dutch programmes.
IOB draws these conclusions and conclusions about the impacts of the cuts in its report The gaps left behind: An evaluation of the impact of ending aid. Which can be downloaded here. The country studies can be downloaded individually here: Bolivia, Burkina Faso, Guatemala, Nicaragua, Tanzania and Zambia. IOB's evaluation newsletter (in Dutch) can be found here, and the policy reaction (also in Dutch) can be downloaded here.