Evaluation of Dutch development cooperation in the Palestinian Territories (2008-2014)
The Government of the Netherlands has been giving development aid to the Palestinian Territories since 1994. IOB carried out an evaluation of the aid provided in the period 2008-2014 on request of the House of Representatives. The evaluation focuses primarily on development cooperation and its contribution to the development of a functioning Palestinian state, a viable Palestinian economy and political stability. Dutch support was given through the bilateral, the multilateral and the private channels. In the evaluation, special attention is given to the bilateral programme and to the thematic areas of agriculture, security, justice, municipal development, human rights and humanitarian aid.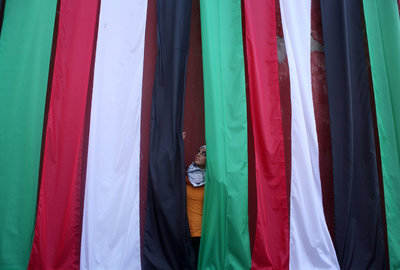 The Israeli occupation of the Palestinian Territories and the weak position of the Palestinian Authority are considered by IOB as the main factors for the effectiveness of the Dutch programme. IOB concludes that Dutch policy has been ambitious but realistic and relevant. Within the limitations of the complex political context, the Netherlands has made deliberate strategic choices. According to IOB, the Netherlands contributed to laying a foundation for a Palestinian state. The Netherlands was less successful in contributing to building a viable Palestinian economy.