IOB presents workshops on policy for food security and improved water management at Afrikadag from FMS
IOB presents two workshops at the Afrikadag from Foundation Max van der Stoel that will be held at 14 April 2018. The workshops deal with findings and lessons as a result of evaluations of policy for food security and for improved water management. You can register to attend these workshops at the site of FMS Afrikadag.
The workshop on food security has the following invitation:


Food for thought: who is at the table in value chain development?

Speakers: Ferko Bodnár, IOB; Rob Kuijpers, former IOB, current Leuven University; Catharinus Wierda, Solidaridad.

Value chain development – organising farmers and linking them to companies for input and output markets – can increase production and income. Therefore, it has a prominent place in Dutch food security policy for developing countries. The evaluation department (IOB) of the ministry of Foreign Affairs just evaluated this policy. It identified a number of challenges that may reduce the effect of value chain development on food security, including: (i) poorer farmers and women may not participate, (ii) products may not contribute to a healthy diet of consumers, and (iii) increased income may not be spent on healthy food. There are also positive examples of value chain development successfully improving food security. IOB discusses what value chain development entails and what role it plays in the Dutch food security policy and presents insights from own case studies and the broader literature. Solidaridad will present examples in the dairy sector in Bangladesh and Tanzania, of which one was evaluated by IOB. The presentations will be followed by a discussion with workshop participants on the recommendations for a future food security policy.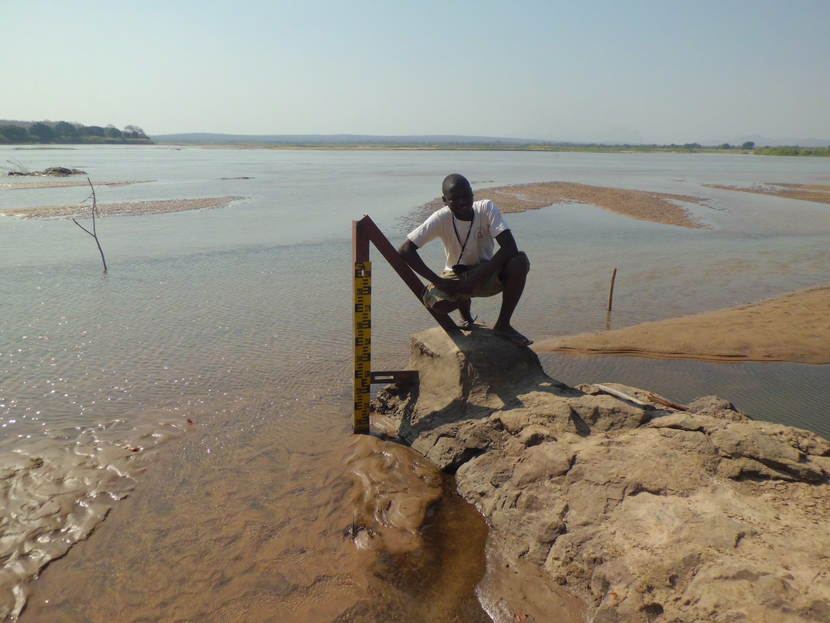 ©ARA-Zambeze
The workshop on improved water management has the following invitation:

 
The Netherlands and water management in Africa: between ambition and realities on the ground.
- Facilitator: Pim de Beer (Policy and Operations Evaluation Department (IOB) of the Ministry of Foreign Affairs);
- Speakers:
* Rita Tesselaar (Policy and Operations Evaluation Department (IOB) of the Ministry of Foreign Affairs);
* case presenter:
Maarten Gischler (Ministry of Foreign Affairs – Inclusive Green Growth Department).
Droughts in major geographic areas, floods in other areas and conflicts over scarce water resource affect the world economy and sustainable development. The Dutch Government as a world leader in water management is committed to contribute to solving these water problems. Water is one of the spearheads for policy for development cooperation of the Dutch Ministry of Foreign Affairs, with a geographic focus on vulnerable and poor areas in Africa and Asia. The Ministry actively involves the Dutch expertise and water sector in its work abroad.

What have been experiences in doing so? Some cases of major Dutch supported projects will be presented and discussed during the workshop. Furthermore, a few highlights of a study of the Department for International Research and Policy Evaluation (IOB) of the aid policy for improved water management over the period 2006-2016 will be shared and discussed with the audience.