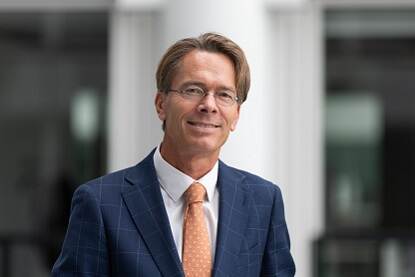 Dr. Peter van der Knaap
Role

Director
Telephone number

+31703487548
Peter van der Knaap started as director of IOB in September, 2021. Before taking up this position, he was director of SWOV, the National Institute for Scientific Research on Road Safety. Previously, in his role as research director for the Netherlands Court of Audit, he was responsible for performance auditing and when he was with the Ministry of Finance, he oversaw policy evaluation in the Dutch central government.
Van der Knaap earned his PhD in public administration, researching decision-making within the EU. Currently, he is chairman of the Dutch Evaluation Society Vide. He focuses on research and policy evaluation contributing to a 'learning government' en to the success of policy measures.
Publications
Van der Knaap, P., Nielsen, S., and Turksema, R. (2015) Success in Evaluation – Focusing on the Positives'. Transaction Publishers.
Van der Knaap, P. (2004) Theory-based Evaluation: Possibilities and Challenges of a Constructivist Approach. In: Evaluation, Vol.10, nr. 1.
Van der Knaap, P. (2000) Performance Management and Policy Evaluation in the Netherlands: Towards an Integrated Approach. In: Evaluation, vol.6, no.3.
Van der Knaap, P. (1995) Policy Evaluation and Learning - Feedback, Enlightenment or Argumentation. In: Evaluation, vol.1, no.2.
Van der Knaap, P. (1994) The Committee of the Regions - The Outset of a Europe of the Regions. In: Regional Politics & Policy, vol. 4, no. 2.
Other Positions
Chairman Ducth Evaluation Society Vide

Member Editorial Board 'Evaluation' (journal)

Member Editorial Board 'Bestuurskunde' (journal)