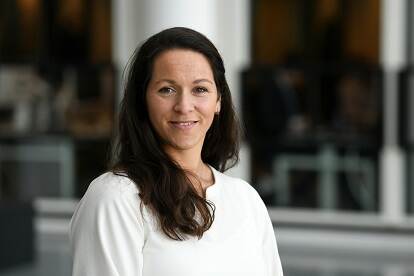 Rafaëla Feddes
Role

Senior policy researcher
Telephone number

+31 6 46 81 29 43

Email address

rafaela.feddes@minbuza.nl
Rafaëla Feddes has been working as a policy research officer at IOB since 2006. She is an all-round researcher with extensive knowledge of Dutch development cooperation policy and broader foreign policy. Her experience encompasses policy themes, as well regional policy and policy aimed at the effectiveness of a channel.
She runs the IOB Help Desk for questions about how to design and carry out evaluation. She advises several executive departments on evaluation management.
IOB studies
Evaluating the coordination of the Dutch position in the EU
IOB publications
IOB (2019). 

De burger centraal? Consulaire dienstverlening in beweging 2011-2018

('Citizen-centred? Shifts in consular services 2011-2018').
IOB (2017). 

Beleidsdoorlichting van de Nederlandse samenwerking met de ontwikkelingsorganisaties van de Verenigde Naties

('Policy review of Dutch cooperation with United Nations development organisations).
IOB (2015).

 Met hernieuwde energie. Beleidsdoorlichting van de Nederlandse bijdrage aan hernieuwbare energie en ontwikkeling (2004-2014)

('Renewable Energy: Policy Review on the Dutch contribution to renewable energy and development (2004-2014)'.
IOB (2014). Access to Energy in Rwanda. Impact evaluation of activities supported by the Dutch Promoting Renewable Energy Programme.
IOB (2013). Between Ambitions and Ambivalence. Mid-term Evaluation SNV Programme 2007-2015.
IOB (2011). Assisting Earthquake Victims: Evaluation of Dutch Cooperating Aid Agencies (SHO) Support to Haiti in 2010.
IOB (2011). Facilitating resourcefulness. Synthesis report of the evaluation of Dutch support to capacity development.
IOB (2011). Evaluation of Dutch support to capacity development. The case of the Netherlands Commission for Environmental Assessment (NCEA).
IOB (2008). 

Het Nederlandse Afrikabeleid 1998-2006. Evaluatie van de bilaterale samenwerking

('Dutch Africa policy 1998-2006. Evaluation of a bilateral partnership').